Notre grande équipe est composée de personnes passionnées, au service des communautés. Nous sommes multidisciplinaires, et notre approche holistique met le focus sur l'humain.
Our team is composed of passionate people working for and with Aboriginal and coastal communities. We are interdisciplinary, and our holistic approach focuses on the health of ecosystems and the people who depend on them.
We would like to thank and honour the Huron-Wendat, Innu, Atikamekw, and Abenaki nations who welcome us on the territory of Quebec City, which is now shared with all of us. As Michèle Audette, Innu, Assistant to the Vice-Rector and Senior Advisor for reconciliation and Indigenous education at Laval University, puts it so well: "I often recall with love and humour the origin of the name Québec City… The Innu were so generous and welcoming that we told people who came from far away: "Kepak kepak: get out of your boats". Come, we will welcome you. Kepak kepak Québec."
Associate professor & holder of the Littoral research chair
Mélanie Lemire is an associate professor in the Department of Social and Preventive Medecine at Laval University and researcher at the Population Health and Optimal Health Practices axis at the CHU de Québec-Université Laval Research Centre and the Institute for Integrative and Systems Biology (IBIS). She is the Canadian designated expert for the Human Health Assessment Group of the Arctic Monitoring and Assessment Program (HHAG-AMAP).
Her projects are transdisciplinary, intersectoral and participatory, and focus on the study of environmental contaminants, ocean change, and nutrition related to the health of Indigenous and coastal populations. Her findings are used to inform decisions, decision making-tools, programs and policies at local, federal and international levels.
Melanie is a fan of sea kayaking and cycling. In love with the Kamouraska region, you will find her both hands in the ground of her garden, which is growing from year to year.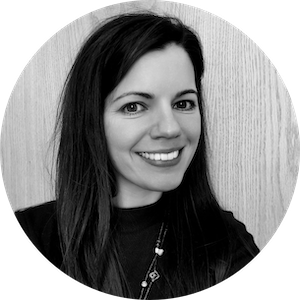 Knowledge mobilization coordinator
Rebecca holds a multidisciplinary bachelor's degree in European Studies from the University of Passau in Germany and a master's degree (M.Sc.) in Environmental Biogeosciences from Laval University. She has worked in climate change adaptation and environmental management for Nova Scotia Environment, the consortium Ouranos and several Indigenous organizations.
She joined Mélanie's team as a Knowledge Mobilization Coordinator in 2019. Passionate about environmental protection and people's well-being, her work at the Chair allows her to focus on northern and Aboriginal issues and to raise awareness  about various issues related to environmental health among different stakeholders.
At the Chair, Rebecca is in charge of the BriGHT project as well as the Déwailly scholarship, creates different knowledge mobilization tools, and organizes a range of Chair activities (i.e. public events, training, conferences). She is leading the co-development of an interdisciplinary course on climate change and health and is working on a mobilisation campaign around climate action at the Faculty of Medicine.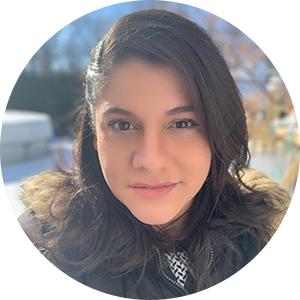 Mariana is a research professional for the Littoral Research Chair and works with the Nunavik Regional Board of Health and Social Services on initiatives to promote traditional foods while avoiding exposure to mercury.
She holds a doctoral degree in Dentistry from the University of Pernambuco (UPE) in Brazil, a specialization in Public Health from the Federal University of São Paulo (Unifesp) and a master's degree in Public Health from Laval University.
Passionate about scientific research and always open to exchanging ideas, she defends the importance of using scientific results to develop effective policies and improve practice.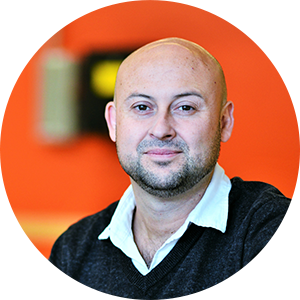 Project coordinator 'Sustenance from the St. Lawrence'
Esteban has a diverse background in project management and development, which has given him a good understanding of the realities of rural communities. His interest in  sustainable land development led him to obtain a master's degree in Regional Development at UQAR. It also helped to build an expertise in climate change adaptation and its integration into decision-making processes of rural coastal communities in Eastern Canada, as well as knowledge mobilization and transfer. 
He is a research officer for CIRADD, a social innovation knowledge transfer centre of the Cégep de la Gaspésie et des Îles, and coordinates the 'Sustenance from the St. Lawrence' project of the Littoral Chair.
research assistant 'sustenance from the St-Lawrence'
Catherine holds a B.Sc. in Nutritional Sciences, specializing in global nutrition, from McGill University, as well as a Master's in Public Health from Laval University.
She worked in the fields of international cooperation and development using a multidisciplinary and intercultural approach, both in Burkina Faso and in northern Nicaragua. This is how she developed an expertise in community involvement for sustainable practices in the agri-food and health sectors.
Building on her interest in local food heritage and health, she is now involved in the Sustenance from the St. Lawrence project which is being conducted in collaboration with the Gaspésie, Îles-de-la-Madeleine and Bas-Saint-Laurent communities. Her other interests include: sustainable practices, public nutrition, local food heritage, community and global health, food security, food systems, and knowledge transfer.
Elisabeth has more than one string to her "harp". Besides fulfilling her career ambitions as a multidisciplinary artist, Elisabeth has completed a master's degree in Community Health with a focus on global health, and has accumulated rich experiences as a nurse or research assistant/coordinator in Mali, in Anishnabe and Innu communities and in Nunavik. 
She is currently involved in the FEHNCY (Food, Environment, Health and Nutrition of First Nations Children and Youth) project. Her desire to discover, share and commit to the well-being of populations guides her journey in multiple contexts, at the interface of health, environment, arts and culture.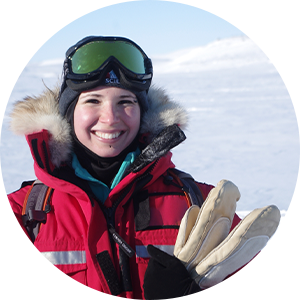 Sara has been studying food web dynamics and contaminants in polar marine environments for the past seven years, first during her master's degree at the University of Coimbra, Portugal and then during her PhD at the University of Connecticut in the United States.
With Mélanie and other team members, Sara is now developing ecosystem models to the study transfer of biomass and environmental contaminants in Arctic marine food webs in Nunavut and Nunavik. Through participatory research, the models will incorporate Inuit knowledge, with the objective of developing scenarios and adaptation strategies to attain food security.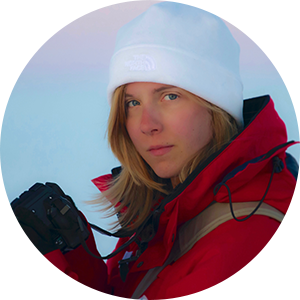 Marianne is a postdoctoral fellow in the FISHES project. She holds a Ph.D. from the Department of Natural Resource Sciences of McGill University, as well as a B.Sc. and an M.Sc. in Biology from Laval University.
She studies marine ecosystems in the context of a changing Arctic, and the importance of marine resources for northern communities, especially Arctic char fisheries. Her research approach is transdisciplinary in that she aims to bridge different disciplines and types of knowledge: local, Indigenous, and academic. 
Marianne is also a science communicator who shares her research through articles, conferences, short films, interactive workshops, and new media.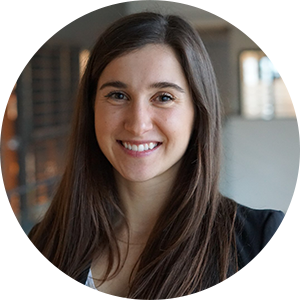 Janie is a postdoctoral fellow in a team led by Pierre Ayotte and Mélanie  at the Institut national de santé publique du Québec. She holds a bachelor's degree in Nutrition, a master's degree in Epidemiology and a PhD in Nutrition from Université Laval.
Her research interests are primarily in cardiometabolic diseases, lipid metabolism, lipidology, statistical modeling, and the evaluation of nutritional status and diet in clinical and epidemiological studies.
Her postdoctoral training focuses on the social and environmental determinants of cardiometabolic health of the Inuit of Nunavik as well as their eating habits.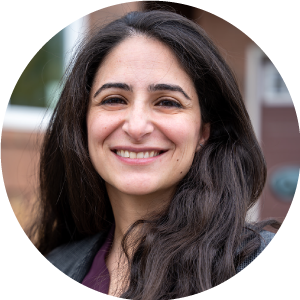 Amira completed her PhD at the University of Michigan, Ann Arbor in Environmental Health Sciences and her MPH in Environmental Health & Policy at George Washington University. After completing a postdoctoral fellowship at the University of Toronto Scarborough, she began a new fellowship with Melanie and Pierre Ayotte's team.
With an expertise in environmental epidemiology and chronic disease, Amira is passionate about working on multidisciplinary research that integrates environmental and social stressors to better capture overall health. She is studying the effects of perfluoroalkyl substances on cardiometabolic outcomes and immunological function in Inuit communities in Nunavik.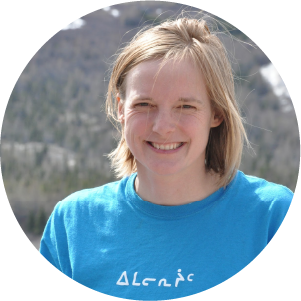 Gwyneth completed her PhD in Biological Sciences at the Université de Montréal in 2019 and she is now pursuing a postdoctoral fellowship at the Centre for Indigenous Peoples' Nutrition and Environment (CINE) at McGill University.
She is interested in how ecology can influence the fate of contaminants and the quality of fish and wildlife resources important to northern Indigenous Peoples. During her thesis, entitled "Hunting for trace metals in a rapidly changing North: limnological, ecological, and collaborative approaches", she carried out fieldwork in Nunavik, Nunavut, and the Northwest Territories.
Gwyneth joined Mélanie's team in 2019 to study contaminants in the grey seal population of the Gulf of Saint Lawrence, working in collaboration with the "Association des chasseurs de phoques intra-Québec (ACPIQ)".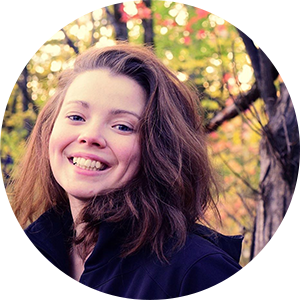 Laurence started her M.D. at University Laval in the fall of 2018. Due to her increasing interest in indigenous health and medicine, she joined Mélanie's team in spring 2019.
Since then, she has been working with Vincent Paquin and other collaborators on a knowledge-sharing project to contribute to the dissemination of scientific literature in Nunavik. This project aims to explore the associations between mental health and climate change in a circumpolar Indigenous context. She is also part of a working group on climate change and health to develop an interdisciplinary University course.
Interested in public health, she is thinking about completing a residency training in social and preventive medicine.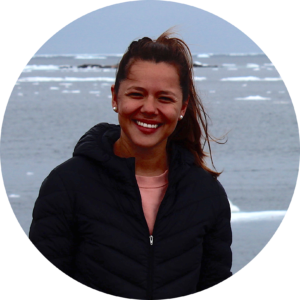 Elisabeth began her medical training at Laval University in the fall of 2019. Before that, she was a dentist and worked for nearly two years in various Inuit and Cree communities.  Through this close contact with the communities, she was able to discover the culture and the richness of the territory, as well as to better understand its challenges. Passionate about travelling and learning about other cultures, she also had the opportunity to do a dentistry internship in Tanzania in the summer of 2016.
Through her northern experience and contact with communities, Elisabeth developed her desire to orient her career towards a public health perspective and to expand her knowledge with a return to medicine. 
Since the summer of 2021, she has been working with the Littoral team, in close collaboration with public health officials, on a project to identify potential sources of lead in Nunavik.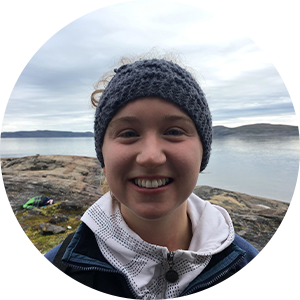 Sara completed a bachelor's degree in Biology at Laval University in 2018 and is now a M.Sc. student in Biology, under the supervision of Jean-Sébastien Moore and Mélanie Lemire.
Sara's project is multidisciplinary and involves marine biology, molecular biology, nutrition and anthropology. The objectives of her project are to better understand the contribution of the diet of Arctic char to the quality of its flesh, and to understand the cultural and dietary importance of this species among the Inuit of Nunavik. 
M.Sc. student in Marine Biology
Guillaume completed his bachelor's degree in Biology at Université de Montreal in 2018 and is now doing a master's degree in Marine Biology at Laval University.
He is analyzing tissue samples from beluga whales, ringed seals and walruses to examine which nutritional elements and contaminants are found in these tissues that could affect the health of Inuit who rely on them as a food source.
This project has enabled him to visit the community of Quaqtaq in Nunavik, and to work with Inuit hunters during the beluga whale hunting season.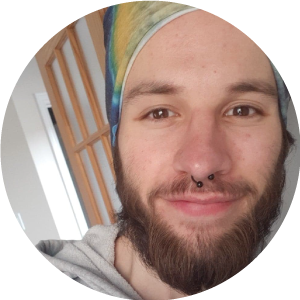 M.Sc. student in public health
Junior is a M.Sc. student in public health. He hods a bachelor's degree in kinesiology from the University of Quebec at Trois-Rivières. 
He is interested in research on the effects of various lifestyles (e.g., nutrition, sleep. physical activity, and stress) on human health, mainly with respect to cardiometabolic diseases.
He will be part of Mélanie Lemire's and Pierre Ayotte's team starting in the winter of 2021 to work on the cardiometabolic component of the Nunavik Inuit Health Survey Qanuilirpitaa? 2017.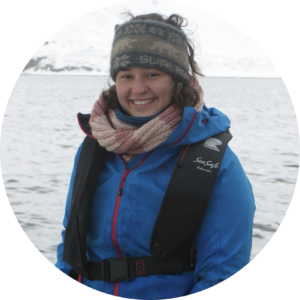 m.sc. student in epidemiology
Marie-Hélène holds a bachelor's and master's degree in marine biology from the Université du Québec à Rimouski. 
She first became interested in oceanography in polar regions and the effect of environmental conditions on the physiology of marine invertebrates. While working in northern research and with organizations such as APECS Canada, she became more and more interested in the interactions between our ecosystems and population health, particularly in the context of Indigenous communities.
She is currently doing a master's in epidemiology (since fall 2021) with Tiff-Annie Kenny and Mélanie Lemire in an interdisciplinary project on food security in the context of global change in Nunavik communities. She is joining the project Nunavimmiut's Sustainable and Resilient Rural Food Systems for Future Generations: Promoting Food Security while Adapting to Changing Northern Environments, funded by Sentinel North.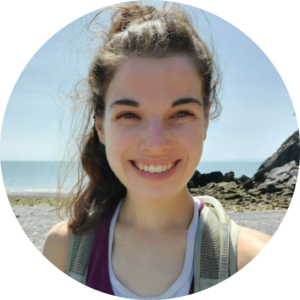 Magalie Bühlmann-Charette
Magalie started her M.D. at University Laval in the fall of 2020.
Her research interests focus on the impact of the environment and climate change on health. Various societal issues such as the challenges faced by the most vulnerable populations, social injustices, the preservation of natural environments, healthy lifestyles, food waste and public responsibility in environmental matters are themes that she wishes to promote and share in her community. Everything is a balance. Magalie is an avid follower of healthy lifestyles, the outdoors and travel, and is determined to pursue her future career as a doctor working with the most vulnerable groups in Quebec and elsewhere in the world.

She joined the Chair in the fall of 2021 to participate in the working group on climate change and health, to integrate this content into the medical curriculum and to mobilize health professionals around climate action.

The team of Littoral Research Chair wants to strengthen the links with the nations around us. Dear First Nations, Inuit, and Métis students, if you are interested in participating in our current projects or if you have ideas for projects at the health/environment interface, do not hesitate to contact us. It would be a pleasure to discuss them with you and we will see where the wind will take us!