Our large team is made up of passionate people serving Indigenous and coastal communities. We are interdisciplinary, and our holistic approach focuses on the health of ecosystems and the humans who live there. 
We would like to thank and honor the Huron-Wendate, Innu, Atikamekw and Abenaki nations who welcome us to the territory of Quebec City now shared with all of us. Michelle Audette, Innu, Assistant to the Vice-Rector and Senior Advisor for Reconciliation and Indigenous Education at Université Laval puts it so well : "I often recall with love and humor the origin of the name Québec. The Innu were so generous and welcoming that we said to people from afar: "Kepak kepak, get off your boats. Come, we will welcome you. Kepak kepak Québec". 
The Chaire de recherche Littoral wants to strengthen ties with the nations around us. Dear First Nations, Inuit and Métis students, if you are interested in participating in ongoing projects or if you have projects ideas at the interface of health and the environment, do not hesitate to contact us. We will be happy to discuss it and we will see where the wind takes us!
Mélanie and the whole team. 
ASSOCIATE PROFESSOR AND HOLDER OF THE CHAIRE DE RECHERCHE LITTORAL

Mélanie Lemire is an Associate Professor in the Department of Social and Preventive Medicine at Université Laval and a researcher in the Population Health and Optimal Health Practices at the CHU de Québec and at the Institute of Integrative and Systems Biology (IBIS). She is designated expert for Canada on the Human Health Assessment Group of the Arctic Monitoring and Assessment Program (HHAG-AMAP) and the Effectiveness Evaluation Committee of the Minamata Convention on Mercury. Her projects put forward transdisciplinary, intersectoral and participatory approaches, and focus on the study of environmental contaminants, ocean changes, and nutrition in relation to the health of Indigenous and coastal populations. It's results are used to inform decisions, the development of decision support tools and the implementation of programs and policies at the local, federal and international levels.
Mélanie is a fan of sea kayaking and cycling. In love with the Kamouraska region, you will find her with both hands in the soil of her garden which is growing from year to year.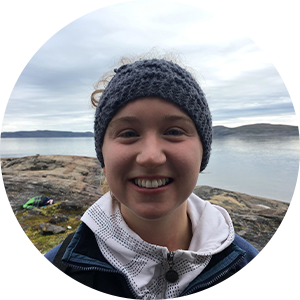 Sara holds a bachelor's and master's degree in biology. She works as a research professional at the Chaire Littoral and is involved in the FISHES and Tininnimiutait projects. Her works focus mainly on the links between marine ecosystems, Arctic Char and food security in Nunavik. She is required to do field and laboratory work, as well as qualitative workshops with Nunavimmiut.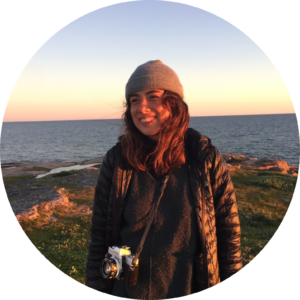 Alexandrine holds a bachelor's degree in medical biology and will undertake, in the fall of 2023, a master's degree in public health – environmental health with Mélanie Lemire. Her work will mainly focus on the effects of selenoneine on Inuit health. She currently is coordinating the Mobile Clinic portion of the FEHNCY project, a pan-Canadian research project that aims to better understand the socio-environmental determinants of the health of First Nations children and youth aged from 3 to 19 years old. As part of her work, she is required to do field and laboratory work in various communities in Canada.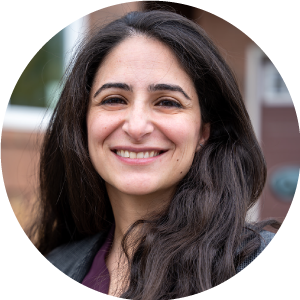 Amira received her Ph. D. from the University of Michigan, Ann Arbor in Environmental Health Sciences and her MPH degree in Environmental Health and Policy from George Washington University. After completing a postdoctoral fellowship at the University of Toronto Scarborough, she began a second postdoctoral fellowship with Mélanie's team and Pierre Ayotte. 
With expertises in environmental epidemiology and chronic disease, Amira is passionate about multidisciplinary research that integrates environmental and social stressors to better understand holistic health. She is currently studying the effects of perfluroalkyl substances on the cardiometabolic and immunological functions of Inuit communities in Nunavik. 
Marianne is a postdoctoral fellow with the FISHES project. She holds a Ph. D. from the Department of Natural Resource Sciences at McGill University, as well as a bachelor's and master's degree in biology from Université Laval. 
She is interested in marine ecosystems in the context of Arctic changes as well as the importance of marine resources for northern communities, particularly Arctic Char fisheries. Her approach to research is transdisciplinary, with the aim of combining different knowledge: local, indigenous and academic. Marianne is also a science communicator and delivers her research through articles, conferences, short films, interactive workshops and new medias.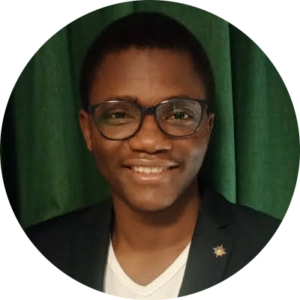 Azanmanvo Marcos Yedjenou
Ph. D. STUDENT IN CLINICAL AND BIOMEDICAL SCIENCES
Marcos holds a doctorate in medicine (M.D) as well as a master's degree in Biochemistry, Molecular Biology and Applications from the University of Abomey-Calavi, Bénin. To facilitate his integration into the professional world, he took trainings in quality management and project management. During his medical studies, he engaged in a study on environmental contaminants in Benin, their effects on health and the creation of a non-profit association called "Safe-Health" in order to contribute to the improvement of the health of populations. 
As a part of his Ph. D. in clinical and biomedical sciences at Université Laval, he joined the team of Pierre Ayotte and Mélanie Lemire to study the beneficial role of selenoneine against the toxicity of methylmercury for Inuit.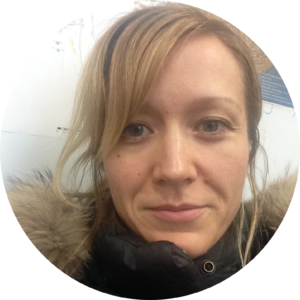 MASTER'S STUDENT IN FOOD SCIENCE
Agathe spent a few years in the world of restauration and food processing before returning to school. Since then, she holds a bachelor's degree in food science and technology and is currently doing a master's degree in food science, which is part of the Tininnimiutait project. Her project focuses on the characterization of the nutritional profile, safety and organoleptic properties of brown algaes and blue mussels. In addition, she is interested in the different ways of promoting the consumption of marine products from the coast with a healthy and sustainable food perspective.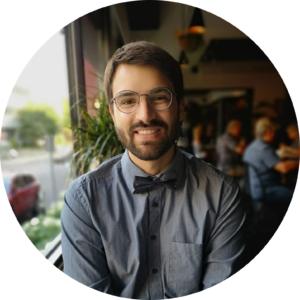 MASTER'S STUDENT IN FOOD SCIENCES
Samuel is currently a master student in Food Science at Université Laval. After earning a bachelor degree in High School Education of Sciences, he turned to the bachelor's degree program in Food Science and Technology, which he completed for one year. His master's, which is part of the Tininnimiutait project, aims to assess the potential of local marine foods accessible from the coast to help strengthen food security and sovereignty in Nunavik. His work focuses especially on the organoleptic properties, safety and nutritional profile of coastal marine resources in this region.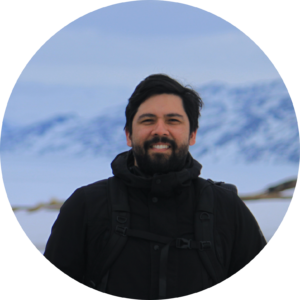 Marcel Alexander Velasquez-Sayago
Ph. D. STUDENT IN BIOLOGY
Marcel comes from Margarita Island, Venezuela. He arrived in Canada to pursue a master degree in biology at Université Laval under the supervision of Philippe Archambault. During his master degree, he worked with the Inuit of Kangiqsualujjuaq to study the demography of blue mussel populations in Ungava Bay. He shared tools and methodologies for studying marine resources while learning from the Inuit. Marcel is now a doctoral student in the Tininnimiutait project, and he continues his research on blue mussels in Ungava Bay.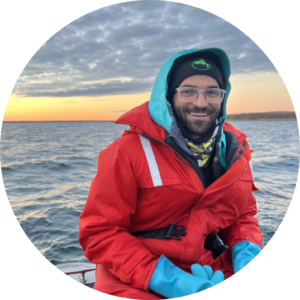 Ph. D. STUDENT IN BIOLOGY
Khashiff Miranda hails from India where he worked extensively in government schools of the Tibetan Plateau and as a PADI Divemaster in the Andaman Islands. Here he both developed a passion for the marine environment as well as experience in engaging with and supporting indigenous communities. Khashiff completed his B.Sc. in Biology and his M.Sc. in Computer Science at the University of Chicago where he also researched nutrient cycling and ecosystem effects of kelp forests and seagrass on the West Coast of the USA on the shorelines of the Makah Tribe. 
Now, Khashiff is doing his Ph. D. at Université Laval where he uses drone-mapping and satellite detection to develop tools that may be used for better resource management in Nunavik for the Tininnimiutait project. His current work is on the current and changing impact of sea-ice on the intertidal life that are part of the Nunavimmiut diet.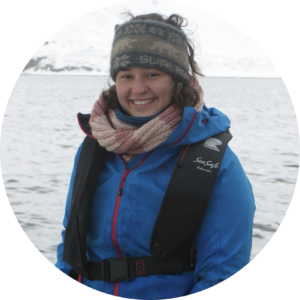 MASTER STUDENT IN EPIDEMIOLOGY
Marie-Hélène holds a bachelor's degree and a master's degree in marine biology from the University of Québec in Rimouski. She is primarily interested in oceanography in the polar region and the effects of environmental conditions on the physiology of marine invertebrates. As she worked in the northern research community and within organizations such as APECS Canada, she discovered a growing interest in the interactions between our ecosystems and the health of populations, particularly in the context of Indigenous communities. 
In the fall of 2021, she has been undertaking a master's degree in epidemiology with Tiff-Annie Kenny and Mélanie Lemire in an interdisciplinary project on food security in the context of global changes in Nunavik communities. She joined the project Sustainable and Resilient Rural Food Systems for Future Generations of Nunavimmiut: Promoting Food Security While Adapting to Changing Northern Environments funded by Sentinel North.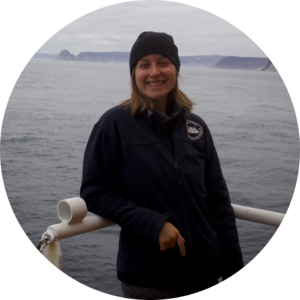 Ph. D. STUDENT IN BIOLOGY
Ariane completed her bachelor's degree at the University of Québec in Rimouski in biology, with a concentration in marine sciences. She is currently starting her Ph. D. in oceanography after an accelerated transition to a master's degree in the team of Philippe Archambault, Pierre Ayotte and Mélanie Lemire. 
She is interested in benthic ecology as well as marine ecotoxicology in polar regions and her project attemps to elucidate the source and mechanism of acquisition of selenoneine in the Arctic food web. She is particularly interested in organisms consumed by Inuit communities such as beluga whales and several benthic organisms to base her research and find the source of this beneficial compound against the toxicity of methylmercury.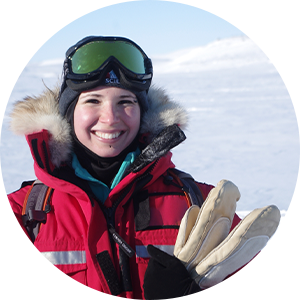 Sara has been studying food web dynamics and contaminants in polar marine environments for seven years, first during her master's studies at the University of Coimbra, Portugal, and then during her Ph. D. at the University of Connecticut, United States. 
With Mélanie and other team members, Sara is currently developing ecosystem models to study the transfer of biomass and environmental contaminants in Arctic marine food webs in Nunavut and Nunavik. Through participatory research, the models will incorporate Inuit knowledge, with the aim of developing scenarios and coping strategies to achieve food security.
Elisabeth has more than one string to her "harp". In addition to accomplishing herself professionally as a multidisciplinary artist, Elisabeth has completed a master's degree in community health – profile in global health – and has accumulated rich experiences as a nurse or research assistant/coordinator in Mali, in Anishnabe and Innu communities, as well as in Nunavik. 
She is currently involved in the FEHNCY project (Food, Environment, Health and Nutrition of First Nations Children and Youth). Her desire to discover, share and commit to the well-being of populations guides her carrer in multiple contexts, at the interface of health, the environment, arts and culture.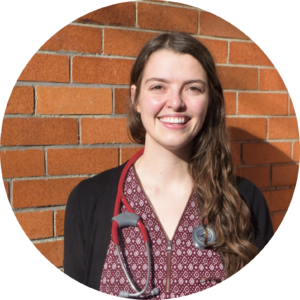 Lauréanne Dussault-Desrochers
Lauréanne is a resident physician in public health affiliated with the Université de Montréal. She completed her M.D. at Laval University and also completed a certificate and a graduate microprogram in anthropology. She had the chance to work in Nunavik during internships at different times in her career. She will collaborate in the analysis and validation of qualitative data within the FISHES project.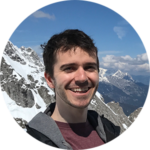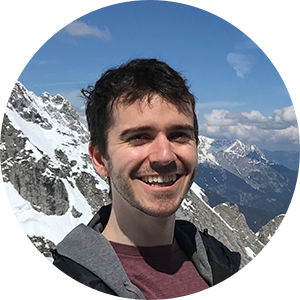 RESIDENT IN MEDECINE – PSYCHIATRY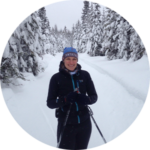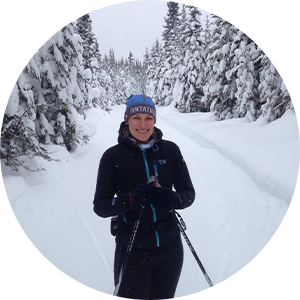 MASTER'S STUDENT IN PUBLIC HEALTH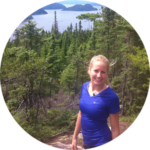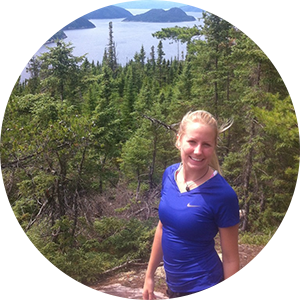 MASTER'S STUDENT IN EPIDEMIOLOGY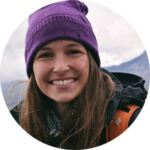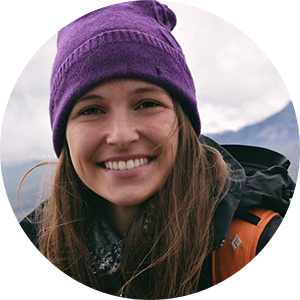 MASTER'S STUDENT IN PUBLIC HEALTH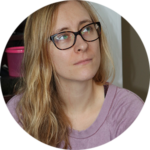 MASTER'S STUDENT IN PUBLIC HEALTH AND RESEARCH ASSISTANT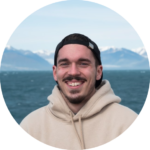 MASTER'S STUDENT IN BIOLOGY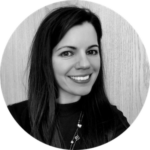 KNOWLEDGE MOBILIZATION COORDINATOR