Littoral Chair research project
Nunavik Inuit Health Survey 2017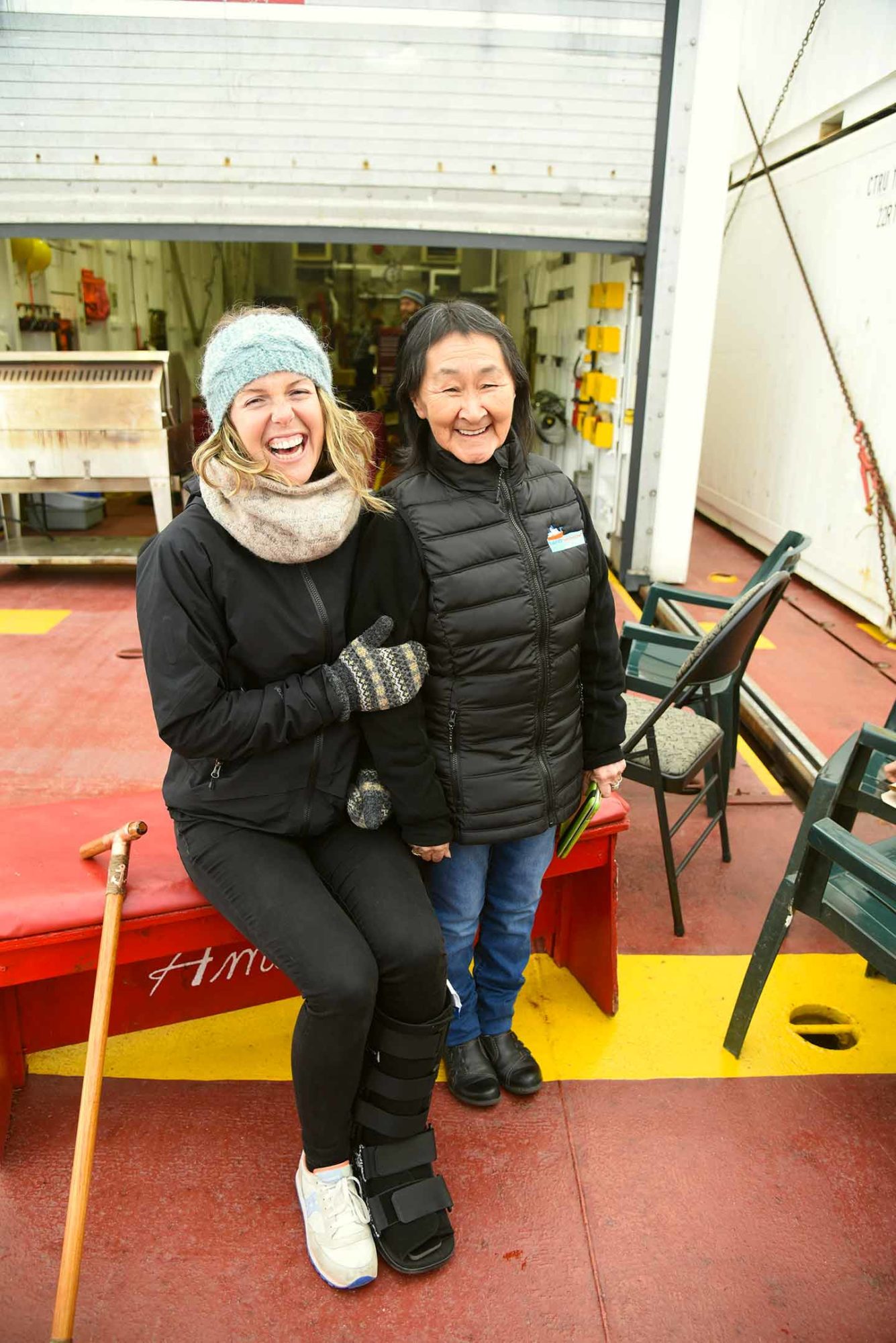 Qanuilirpitaa? 2017 is a comprehensive health survey that documents the physical and mental health status of Nunavik Inuit as well as the social and ecological determinants of their health. To date, two surveys have been conducted in collaboration with Nunavik authorities in 1992 and 2004.  Since then, Nunavik has been changing, as have its needs and priorities in terms of health. Data from the 2017 survey will help to understand the current health status of Nunavimmiut in order to develop new prevention strategies and health services. 
 Our team's role in this vast project focuses on research themes related to:
Exposure to environmental contaminants (mercury, lead, cadmium, PCBs, organochlorine pesticides, PBDEs, per- and polyfluorinated compounds (PFCs), and other non-persistent contaminants), environmental changes and their effects on health

Nutritional status (omega-3, selenoneine, vitamins, iron, etc.), diet, food security, practice of traditional activities and the health benefits of traditional foods

Individual and community determinants of cardiometabolic health

Individual and community determinants of anemia and iron deficiency
And we aim to
Produce thematic brochures related to these issues and determinants of health for the Nunavik Regional Board of Health and Social Services and the Institut national de santé publique du Québec

Analyze data in depth to better understand the evolution of the aforementioned issues over the years and their impacts on health, and contribute to various knowledge mobilization initiatives so that results can be used to their full potential by Nunavimmiut.
Funded by
Scientific Co-directors
Pierre Ayotte

Marie Rochette
Principal investigators
Mélanie Lemire

Gina Muckle (Université Laval)

Mylène Riva (Université McGill)

Benoît Lévesque (Université Laval)

Christopher Fletcher (Université Laval)
Co-investigators
Aimée Dawson

Chantal Galarneau

Michel Lucas

Chris Furgal
Cordier S, Laouan-Sidi EA, Lemire M, Costet N, Lucas M, Ayotte P. (2020). Association between exposure to persistent organic pollutants and mercury, and glucose metabolism in two Canadian Indigenous populations. Environmental Research. 184: 109345. DOI : 10.1016/j.envres.2020.109345